About 
Money can feel scary. There seems to be so much to learn and do financially that it can feel overwhelming, intimidating and even embarrassing.  Moola Masters will give you the tools and knowledge to make it simple to achieve the financial future you deserve!
NICE TO MEET YOU
I'm Dr. Heidi MacVittie
I'm a doctor, a wife and a mother. But I didn't start out that way. I grew up a poor kid in a family that was just scrapping by.
I worked hard and got a scholarship for college and then went on to medical school. I'm sure you know that I must have racked up a lot of credit card and student loan debt for medical school and you would be right! I wasn't worried though, because I was going to make good money...right?
About 15 years later, I realized that making "good money" didn't mean financial security. My credit card debt was growing and my student loans weren't budging. I knew I had to do something to create financial security for my family.
I realized I had to learn about money and finances to get ahead financially. So I studies and researched and even got a Masters in Finance.
After all of that, I developed a simple, easy to follow strategy. I was able to pay off all my credit card debt, my student loans and retire!
This simple strategy revolved around one number. I call it the "Mojo Number".
I realized I needed to share this powerful tool so others could create the financial future they deserved. And so  Moola Masters was born with the goal of empowering you and others like you to create their own financial future!
Save More
Create an emergency fund.
Control Debt
Decide what kind and how much debt works best for your financial goals.
Set Goals
Choose investment goals and create financial security.
My Story
I always knew I wanted to go far in life, so I worked hard to become the first person in my family to graduate from college. After graduation, I thought my future was a guaranteed success. Then, once I started having to make student loan payments, my dreams of a better life seemed out of reach.
I felt frustrated, helpless and embarrassed. But I had worked too hard to let my dreams slip away. I dove into getting educated about money and came up with a system that allowed me to eliminate debt, save more, and invest for my future. Now I empower others on their journey to financial freedom.
This has been the best financial coaching experience. Heidi's insight into the financial world is amazing. Heidi is authentic, enthusiastic, down to earth and has great sense of humor!
-Stacy
Heidi's program made me feel very positive and excited about my financial future and comforted by having a plan. It's encouraging, easy to understand and she gave me some great out-of-the-box ideas!
-Stasia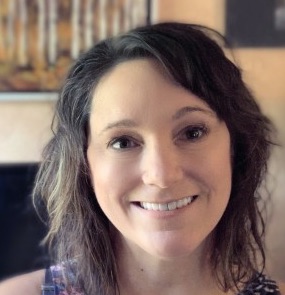 Heidi helped me realize where my extra money was going and why I was having a hard time saving for my future. We put together a very easy plan that makes me excited for my financial future!
-Patti
Truthfully, I have always been a bit of a risk taker, until one day I met with Dr. Heidi MacVittie discussing my financial future and someday a decision to retire comfortably. Heidi sat me down and had me list my assets and also all my day to day expenses. I was shocked at the waste and mismanagement of funds earning next to nothing with today's interest rates. We discussed different ways of projecting a five-year plan of moving funds into growth adventures. Dr. Heidi MacVittie certainly helped me "Get My Bucks" in a row!!!
-Billy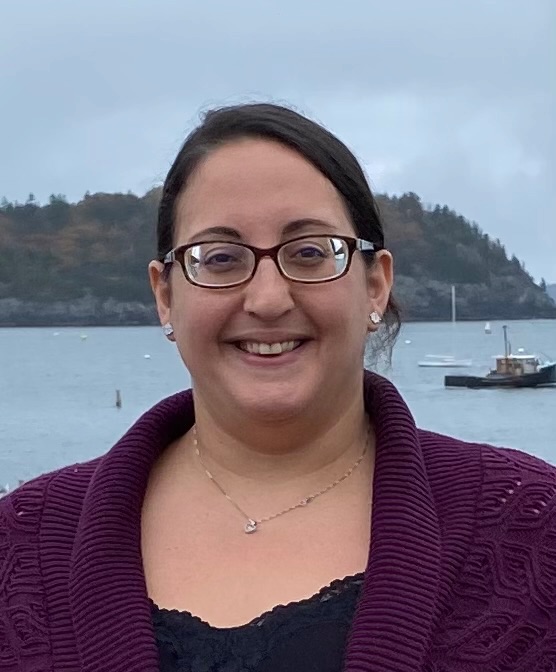 I can't say enough about how helpful and lifesaving Heidi's financial advice has been to my financial well-being and success. Having never taken any finance or business courses before, when I started having a higher income, I knew next to nothing about managing my money, and thanks to her I have been successful at managing my money, stock portfolio and retirement accounts on my own. Its given me confidence that I will have a comfortable retirement and that I am making the right choices. She is thorough, incredibly smart, and practical with her advice. She explains everything clearly and concisely. I cannot thank her enough!
-Mona
Why I Do It
Financial literacy doesn't seem to be something that is taught in school. "Money" seemed to be something we were all suppose to be born knowing how to do. As I started to learn about finances, I realized that an awful lot of people were just like me and didn't understand it. Once I knew what I was doing, I started helping friends and family using the methods and tools I had developed for myself. After I retired from medicine, I continued my education and earned a Masters in Finance. I realized I had to share my knowledge and help others achieve their financial goals too. So, to do this, Moola Masters was born!
MOOLA NEWSLETTER
Get Actionable Financial Advice Delivered To Your Inbox.
Financial freedom is a marathon, not a sprint. We'll guide you to the finish line with bite-sized advice.
You're safe with me. I'll never spam you or sell your contact info.